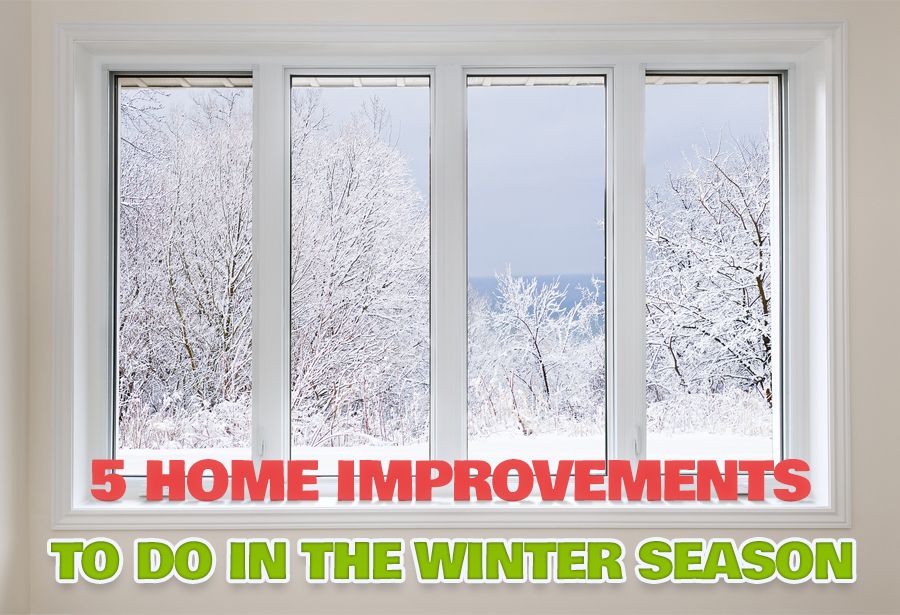 If you're a homeowner in Canada, the winter season may feel endless. While you're probably anxious for temperatures to warm up, the snow to melt, and to get started on your spring cleanup, you can still get a few things accomplished before the season starts to change.
Actually, winter can be the perfect time to tackle projects that will improve energy efficiency and comfort, lower your energy bills or provide a mood-elevating update. Take a look at these 5 home improvements and get started right away:
Window Replacement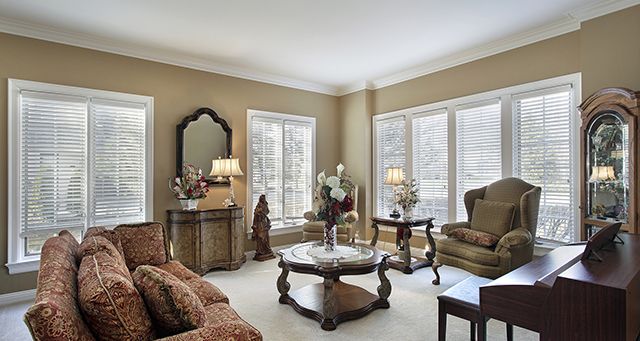 Instead of staring out the window waiting for spring to arrive, why not consider replacing some of those drafty old windows with some new, high-tech styles. According to Manitoba Hydro, a significant percentage of heating costs can be attributed to air leakage. You may have never considered this type of reno project once the temperatures dipped, but if you consult with a professional window contractor, you'll discover these top reasons to replace windows during winter:
Problem areas are more recognizable in severe weather. You'll easily identify the windows with leaks—in the form of water infiltration, and drafts—do your window treatments move inside every time the wind blows outside?
Discounted pricing may be available during off-peak seasons. Most Canadian contractors have a work slowdown during the winter months and are likely looking to attract business through special discount promotions. Why not take advantage and potentially save thousands.
Reduced wait time for installation. With a smaller client base during the winter, it's possible you may be able to schedule your work more quickly.
Window styles will vary from room-to-room depending on things like which direction it faces (for sun and wind), first- or second-floor, and accessibility. Your contractor can recommend the best options for each area, but consider these top window styles for the master bedroom:
Insulation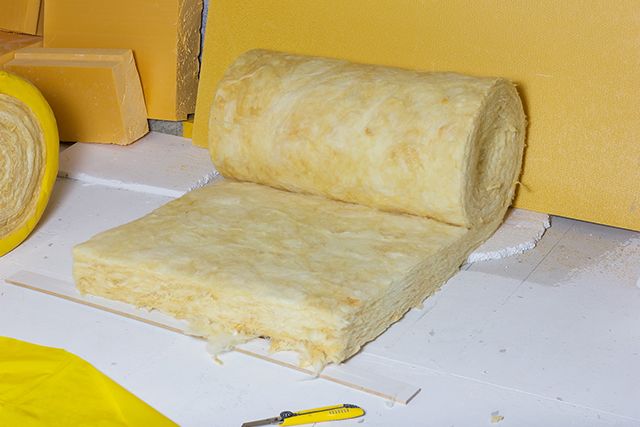 This is the perfect opportunity to create a comfortable, healthy home. According to the Canada Housing and Mortgage Corporation (CMHC), the proper insulation can reduce energy costs, act as a soundproofing material, and prevent mold growth. The main area for heat loss and insufficient insulation is the attic.
You have two choices for doing your own insulation project:
Loose fill—comes in bags and is distributed through a special blower machine that's available for rent at a local home improvement store. This type is typically used in low-clearance areas where existing insulation needs to be filled in.
Batt/Blanket insulation—this comes in rolls and is usually a familiar "pink" colour. It comes with a foil backing (used as a vapour barrier) or without paper. This works best for attics with easy access and few obstructions. It can be fit between joists or laid perpendicular across the existing insulation.
Make sure you remove any existing attic insulation that is water stained, compressed or moldy before adding extra insulation.
Lighting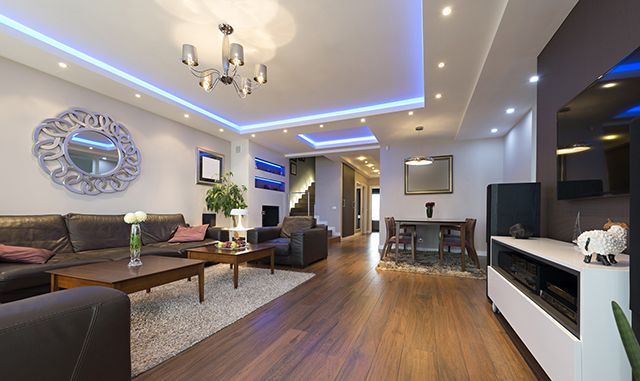 The short, gloomy days of winter could use a little brightening with some new lights or ceiling fans. Not only will they lift your spirits, they'll also save on your hydro and heating bills.
Lighted ceiling fans are a timeless option if you're interested in pushing heat from vaulted ceilings back down to your living space during winter. They come in many sizes, finishes, and price ranges to fit every budget.
Using LED-style lights in key rooms and ceiling fans in your home will save significant money in hydro bills as well as replacement costs over the winter and potentially thousands over the lifetime of the fixture. Add dimmer switches to the most-used rooms (like the bathroom and dining area) to create a sense of calm and increase the life of the bulbs.
Decorative pendant lighting and under-cabinet lighting is growing in popularity for aesthetics and efficiency. If electrical wiring needs to be added or moved, contact a professional contractor to do the job properly.
Repaint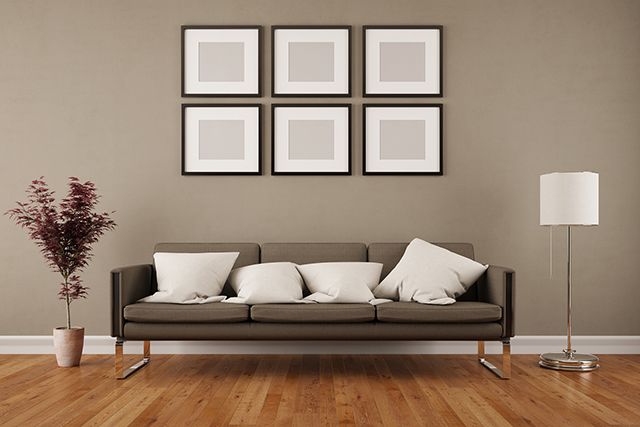 A fresh coat of paint can give your walls or cabinets new life. Contrary to belief, paint actually dries faster in the winter months, away from the heat and humidity of the warmer seasons.
Choose a 100-percent acrylic paint/primer combination. This will provide excellent coverage and reduce the number of coats that are required. Always use low-VOC paints for fewer fumes and open a window or run a fan to ventilate the room.
Add bright colours, moldings and trim for a brand new look. Add texture and depth by creating patterns with tape or learning how to sponge.
Add a kitchen backsplash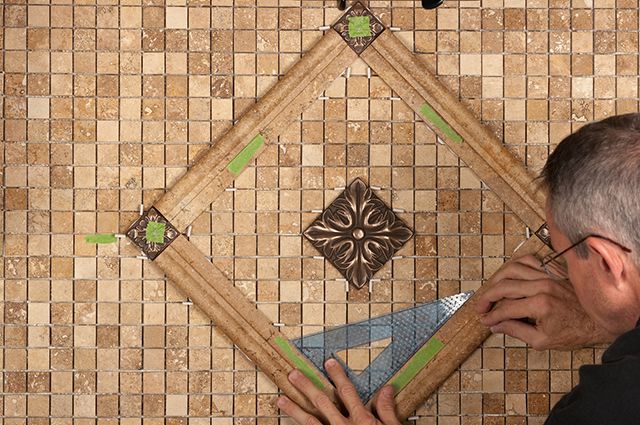 If you're a little more ambitious, adding a trendy kitchen or bathroom backsplash behind the countertop will improve the room's functionality and style. From ceramic tiles to natural stone to metal, the possibilities and selections are endless.
Be sure to pay special attention to preparing the area with a line template so materials can remain straight. If grout is used, be sure to clean tiles completely before it dries. Once dry, it will be there permanently. Big Box stores offer free DIY training so your project will look like a pro did it.
In the end
So now that you've got a few home improvement projects to tackle this winter, you may just find yourself wishing you had more time before the daffodils start poking through the soil. No worries, any of these projects can be done in the summer months too.