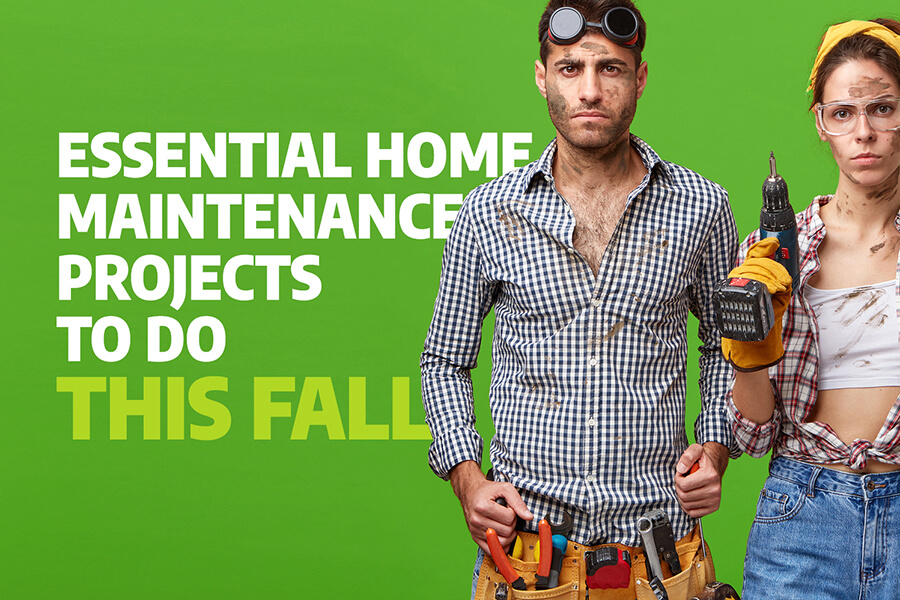 Whether this will be your first winter in your home or your 30th, it's important to take care of some essential home maintenance projects before the weather turns. Don't get caught off guard in the middle of a snow storm with a leaky roof or a cold house, act now to ensure your family will be safe and comfortable all winter long.
It's time to "batten down the hatches," so gather your team of helpers and get started.
Outside Maintenance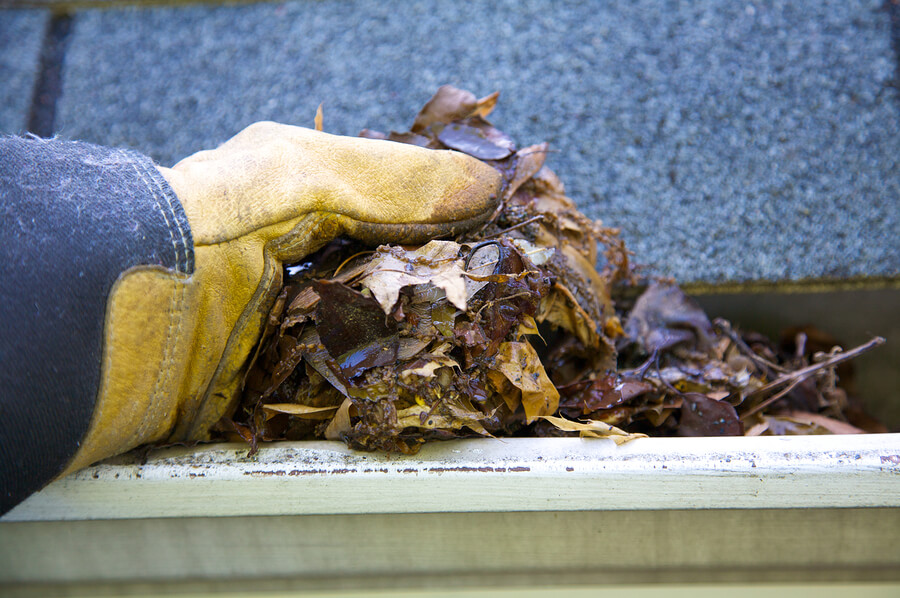 The outside of your home is vulnerable to structural damage with continued exposure to heat and cold, wind and rain, and soon to ice and snow. Take a walk around your home and check these key areas:
Foundation—look for cracks and openings around basement windows, where the concrete meets the siding plus gaps where wires and pipes enter. Seal with caulking to reduce water infiltration.
Windows and Doors—remove screens (clean and repair before storing), install storm windows, and seal along the frames with caulking and weatherstripping where air and water can penetrate. Depending on window materials, long-term exposure to the elements can cause rotting and mold growth. To prevent window mold and protect your family from experiencing serious health issues, be sure to keep sills and casings dry, remove condensation, and keep the area clean.
Siding and Trim—inspect for peeling or blistering paint, missing or loose siding. Left uncorrected, these areas will deteriorate and cause problems next spring.
Roof—missing and loose shingles can be trouble when exposed to severe winter weather conditions. Roof leaks can affect insulation, wood framing, and drywall. Have a professional contractor inspect your roof to correct potential problem areas well before the snow flies.
Gutters and Downspouts—prevent ice dams by cleaning out leaves and debris. Take a hose and flush out dirt. Check joints, tighten brackets, and extend downspouts to drain away from the foundation. If you have a large number of trees, installing leaf guards may help reduce build-ups.
Garage Door—check the weatherstripping along the bottom and sides of your door. Replace if necessary to ensure air-tight fit along the ground and frame.
Driveway—asphalt driveways can develop cracks from exposure to the summer sun and deteriorate from oil and gasoline spills. Repair damaged areas, clean dirt and debris off, then coat with a sealer too protect from water infiltration and heaving.
Yard and Equipment Maintenance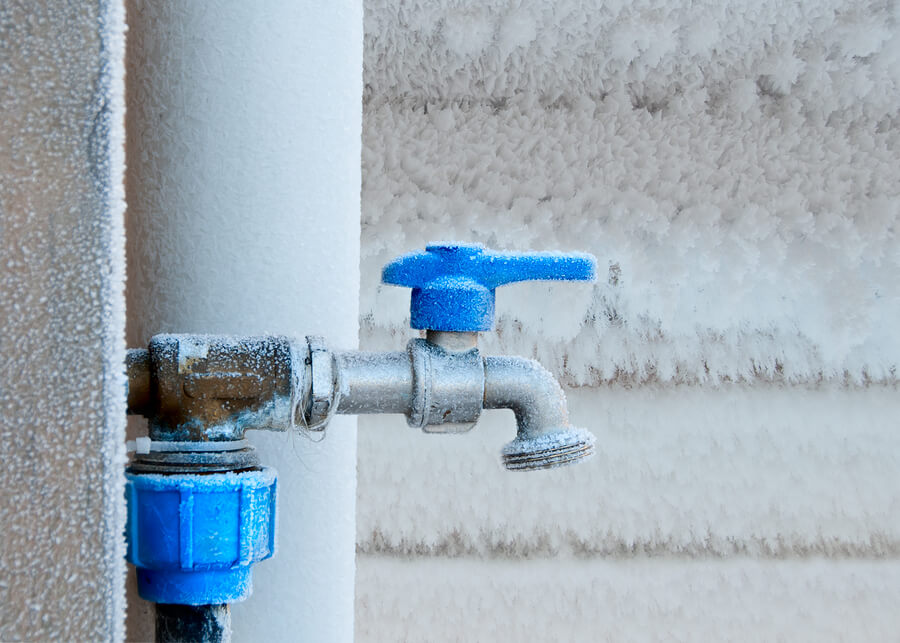 It's time to clean out your garage or shed to make room for garden tools, patio furniture, planter pots, and equipment. Drain fuel from lawn mowers, gas trimmers, and leaf blowers before storing them away.
Rake leaves to reduce patchy areas in the spring. Re-seed thin lawn areas and fertilize with a high-nitrogen/phosphorus formula to promote a healthy lawn next year. Cover shrubs and plants to protect them from deer, rabbits, and rodents.
Turn off outdoor water faucets and bring in drained hoses. Exterior water pipes can freeze and burst if water is left inside.
It's also time to get your snow blower ready for action. Change the oil, check belts and chains or have it serviced so it's ready when you need it. Pull out the shovels, roof rakes, and ice melt so you can access them easily.
Cover your central air conditioning unit with a special tarp/plastic cover or remove a window unit.
Make sure stair and railing supports on decks and porches are sturdy and secure. You'll want to make sure it can support friends and family members from slipping on ice and snow.
Check tanks levels for propane or other on-site fuel. You don't want to run out in the middle of winter.
Inside Maintenance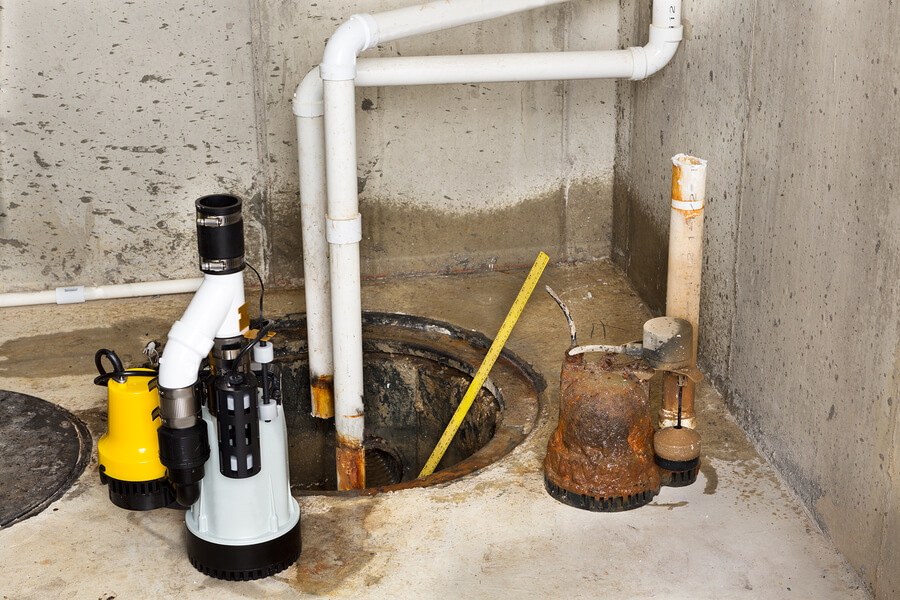 To save on energy costs and keep your home comfortable on cold winter nights, you'll need to make sure to eliminate air leaks with proper sealing and insulation. You've already applied weatherstripping and caulked from the outside, now cut down on drafts by insulating inside. Remove interior trim and insulate around window and door frames. Remove electrical outlet and switch plates and install foam insulation.
Install clear plastic (available at home improvement stores) across windows to provide an air-tight seal and reduce condensation.
Don't assume your furnace or boiler is working properly. Schedule an inspection by a licensed heating contractor to make sure there are no safety or maintenance concerns. Change filters to improve efficiency and air quality.
Wood-burning stove and fireplace chimneys should be cleaned annually to prevent chimney fires. Also make sure door gaskets are secure and glass is free from cracks.
Don't forget to put fresh batteries in smoke and carbon monoxide detectors. Protect your family from carbon monoxide poisoning. While building codes were changed in 2010 requiring new homes to include carbon monoxide detectors, the majority of Canadian homeowners still don't have proper protection. It is an odorless, colourless gas that can kill while you sleep. Make sure you have the right equipment to keep your family safe.
Reverse your paddle fans so it forces warm air from the ceiling back down into the room. Clean out your humidifier now and throughout the winter season to prevent bacteria and mold growth.
When was the last time your sump pump was installed? Mid-winter thaws can and power outages can occur without notice and flood your basement. Make sure it's working and draining properly away from the house. Battery back-up systems are inexpensive and worth the protection they offer.
Conclusion
Owning a home in Canada can be challenging. With each change of season comes a brand new list of chores.
Take care of the exterior components like the foundation, roof, windows, doors, siding, and gutters so you won't be worrying when the wind starts howling on cold winter nights.
Interior prep like furnace, fireplace, and sump pump inspections will protect your health and home, while reducing air infiltration through windows and doors will protect your wallet.
Proper yard and equipment storage and maintenance will keep everything in working order once the geese return and the daffodils start blooming again.
While time consuming, taking care of these essential home maintenance projects in the fall will ensure your home and family survive the harsh winter conditions safely and comfortably.