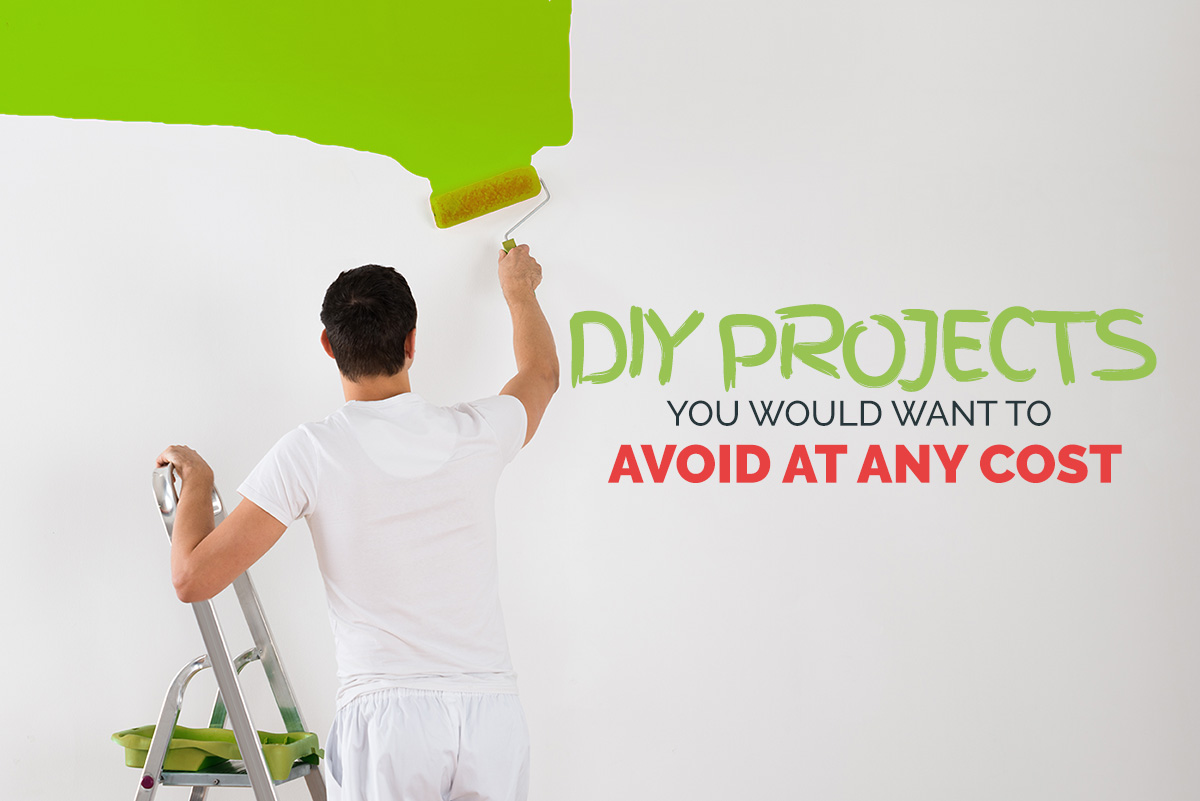 Who doesn't want to save money?
With so many Home and Garden shows and YouTube videos giving step-by-step instructions on how you can do home improvement projects yourself and potentially save thousands of dollars, who wouldn't want to give it a try?
Unfortunately, every situation is different and everyone's capabilities are unique. While some projects can proceed seamlessly, others can snowball into bigger and bigger problems that end up costing you more to repair than the original job would have cost in the first place.
To identify if a reno project is something you should tackle yourself, it's important to follow this criterion:
How much work is involved, and how long will it take?
Will the benefits outweigh the risks?
How prepared are you? Do you have the proper knowledge base, skills, and tools to handle the job?
Do you have a backup plan if things go wrong?
Even if your project meets all the criteria as a DIY job, there are a few that should be avoided, especially if you don't have the expertise to complete it properly.
Take a Look at the Top 5:
These renovation projects should always be performed by skilled professionals to prevent serious injuries or damage to your home:
1. Making Major Structural Changes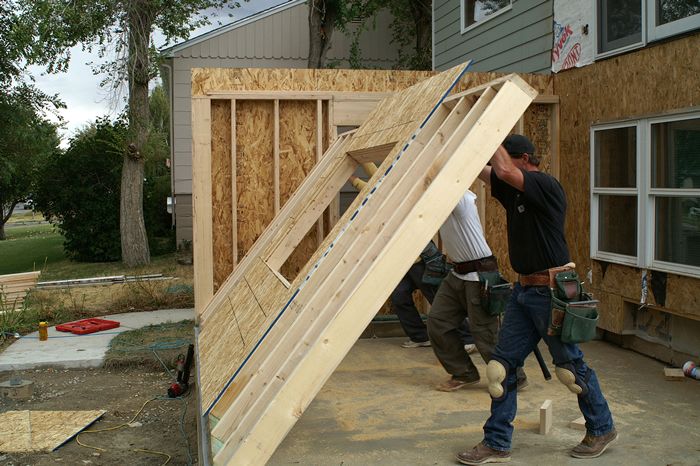 While it might be enticing to pick up a sledgehammer in order to expand the living space in your home, but before you do, you must understand the potential dangers. Headers, footers, beams, electrical wiring, plumbing pipes are often hidden behind walls to improve the aesthetics of the space and also to protect them from damage.
Making changes to the structural components of your home can be extremely dangerous and possibly against the law. Whether you're tearing down walls or building them up, it's difficult to determine where the roof lines should meet, what walls are load-bearing, or when you might cut into electrical or plumbing components. Errors made in any of these vital areas can jeopardize the stability of the entire home.
Because of the serious ramifications associated with making structural changes to your home, most local ordinances require a building permit prior to starting this type of work. Always consult with a contractor or building engineer to perform structural renovations.
2. Performing Electrical and Plumbing Work

Electrical and plumbing work should not be performed by "weekend DIYers." Most insurance companies and municipalities require homeowners to hire licensed electricians and plumbers to do renovation projects.
Minor projects such as replacing a switch or faucet can be handled with minimal expertise. However, if not done correctly, working on larger electrical wiring projects can cause electrocution or death. You can also risk changing the polarity of the wire which could result in losing power to the entire house. The potential for fire increases substantially when the proper precautions aren't taken.
Plumbing projects can be just as challenging. Avoid installing a shower or renovating the bathroom yourself. Even if your home doesn't become flooded from plumbing mistakes, even a small leak can cause dangerous conditions inside the walls that could lead to rotting wood, structural damage, and hazardous mold growth. Absolutely leave this type of work to the professionals.
3. Roofing Repairs or Replacement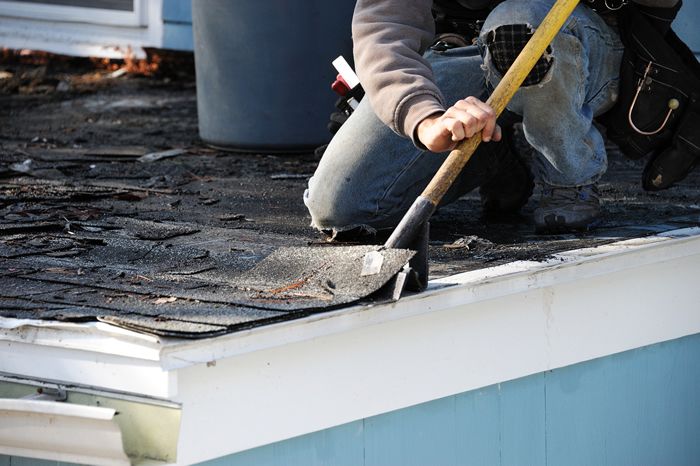 Even if you're not afraid to venture up to your roof to look for loose or lost shingles, repairing or replacing a roof can be risky business. You can easily lose your footing and slip off the roof causing serious injury or death.
Repairing or replacing a roof can be very time-consuming and it may be exposed to the elements while you hurry to complete the job. This project can be quite complex and requires expertise to determine the proper amount of venting, seaming and weight requirements. Moisture from a leaky roof can damage the structural integrity of the joists leading to rotting and mold infiltration. Overtaxing the weight limitations by not adhering to specifications (such as doing a tear-off instead of installing new shingles over the old ones) can cause warping and eventually may lead to an entire roof failure.
4. Repair or Replace HVAC System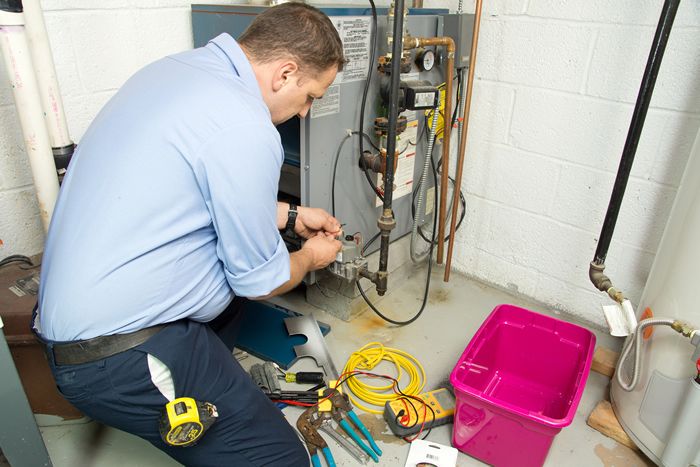 While you may have replaced furnace filters before, that simple act hasn't provided you with the necessary training to do much more than watch a professional do the job. As one of the most complicated systems in your home, it can be extremely dangerous to troubleshoot furnace or air conditioning problems.
If you have a gas furnace, mistakes can lead to the threat of carbon monoxide poisoning, a life-threatening condition, and flammability. Electric heating systems can short out, leaving the entire house without power or heat. To reduce repairs altogether, make sure to have annual maintenance work done. If you're replacing your furnace, eliminate the risk to your health and safety by hiring a professional HVAC contractor to do the job. Don't forget that many manufacturers require a certified contractor to perform HVAC installation work in order to avoid voiding the warranty.
5. Window Replacement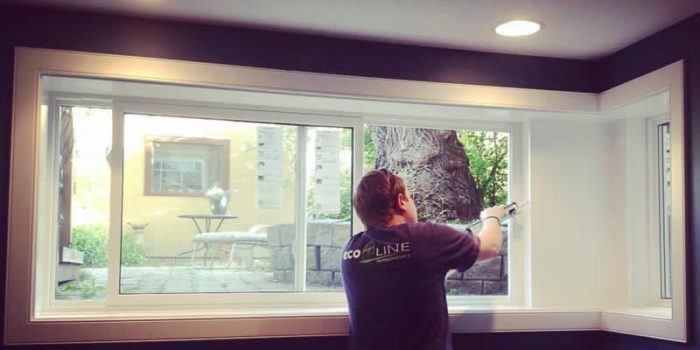 Installing new windows or replacing old units requires specialized tools and methods. A skilled technician trained in replacement windows can ensure your new windows are installed properly and will be safe and secure. With today's new technologies providing more energy efficient windows with optional window coatings, new installation methods, and more durable products, it's important that a professional contractor do the job.
By hiring out your window replacement work this spring, you can be assured your windows are installed properly, you'll be made aware of window replacement misconceptions to avoid, and you'll enjoy peace of mind knowing your windows will perform to their maximum efficiency.
What's Next?
Doing home improvement projects yourself can be very rewarding. You can save a lot of money and the pride you experience when the job is done can make all the hard work be worth it. Unfortunately, trying to handle a project that exceeds your level of experience can result in damage to your home's structure, unhealthy living conditions, or pose a threat to your safety.
For a list of reputable contractors in your area, visit Manitoba Home Builders' Association or HomeStars website.