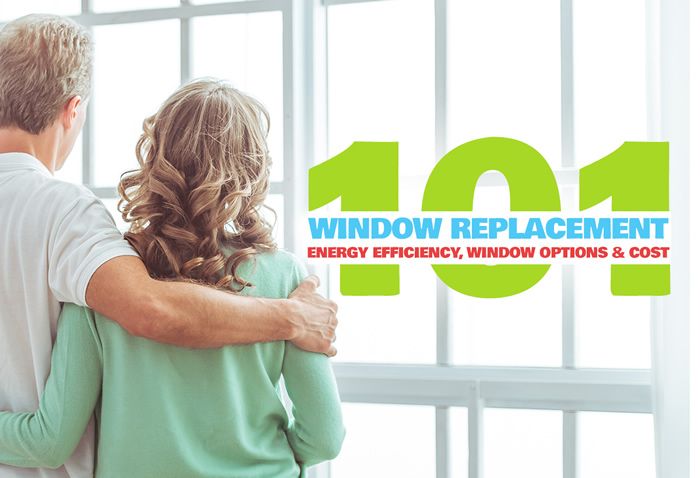 Winter in Winnipeg seems to be the time when homeowners start to worry about the condition of their windows.
If you've noticed some signs that your windows are not performing at peak efficiency—rotting frames, broken glass seals, cold air leaking in—it's definitely time to consider an upgrade.
There are many common misconceptions about replacing windows, so before you start searching for a window replacement contractor, review this comprehensive outline to learn:
What options are available to reach maximum energy efficiency,
How to compare replacement windows by style and type
The cost to purchase energy efficient windows and options available for low-cost financing
Here's what you need to know:
Energy Efficiency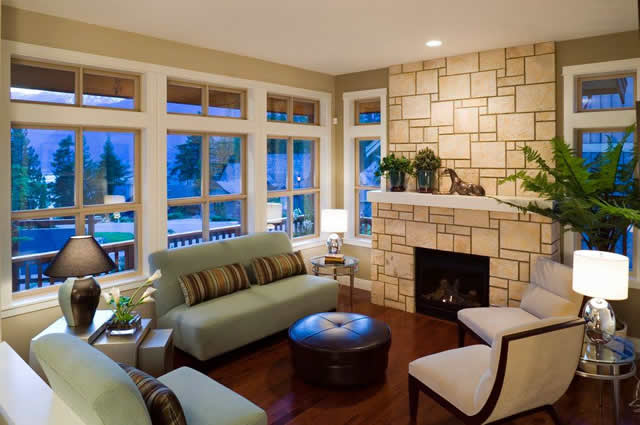 Energy Star® ratings aren't just used on appliances. Canada has been divided into three separate climate zones, based on average annual temperature, to help clearly identify the mildest, moderate, and coldest regions of the country. Energy Star® certified labels are then assigned to windows based on how energy-efficient they are for the conditions they'll be exposed to and must withstand.
Winnipeg is primarily located in Zone 2 for its moderate annual temperatures. While winter temperatures don't dip as low as other parts of the province, it's still important to make sure your replacement windows are Energy Star certified to reduce energy costs and maintain comfortable temperatures inside your home for all seasons.
The replacement window manufacturer – Ecoline Windows sums up today's most effective options for achieving the maximum efficiency as:
Multiple glass panes
Coatings
Gas Injection
Spacers
Now let's examine the various products available:
Multiple Glass Panes
Double or triple pane—two or three panes of glass are layered to improve the overall window efficiency. Double pane windows are considered the minimum for moderate climates.
Coatings
Low-emissive (Low-E) coatings are applied to the glass to reduce heat loss, block harmful UV rays, and allow warm sunlight in during cold winter months. By blocking UV rays from entering, windows with Low-E coatings don't need room-darkening blinds or draperies to protect furniture from fading.
Gas Injection
Argon and Krypton gas acts as in insulator to reduce heat loss, condensation, and cold infiltration. It is injected into the sealed unit between the two or three panes of glass. It conducts 50-percent less heat than air and is an excellent option for increased durability and performance.
Spacers
Metal or foam spacers are placed between the glass during manufacturing to create a tight seal. It reduces condensation and will help keep your home more comfortable during all seasons.
Engineered Thermal Insulation foam (ETI®) is used in large vinyl window spaces in place of expandable foam to reduce heat loss and cold transfer.
Window Styles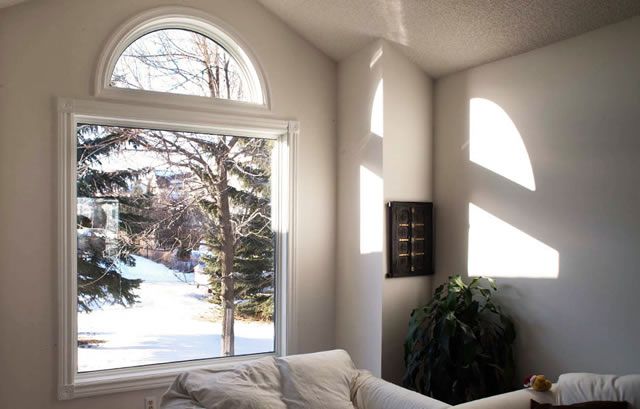 Window styles are often dictated by the architectural design of the home, so when your home was originally built, the windows were most likely a reflection of that style. The materials of choice were also wood and aluminum. While these worked at the time, they required a significant amount of maintenance.
Today's window styles have evolved to include energy-efficient properties and maintenance-free materials. Most replacement windows are made from vinyl or fiberglass and come in casement, awning, sliding, hung, fixed and custom, bay and bow. While it is possible to change window styles, using the same type and style you already have will reduce additional installation time and costs.
Choose from:
Casement—you may have known them as "crank out windows" as that's precisely how they open. A crank handle is used to operate these tall and narrow window.
Casement Fixed—these include both operable and stationary windows and can open on the right or left side.
Awning—these open like the name suggests by tilting away from the house at the bottom. In addition to providing excellent ventilation, the large pane of glass provides maximum light, easy access and can be opened in any weather conditions.
Slider—by combining both operable and fixed windows, these provide outstanding ventilation and tilt in for easy cleaning.
Single– and Double-hung—one or two sashes operate vertically and tilt in for easy access and cleaning.
Custom Shapes—these are usually fixed windows and can be custom-fit to the size you need for your home. Examples include radius top, octagon, trapezoid and other designs.
Bay—one large fixed flanked by two casement windows. To provide a walk-out area, extra seating and natural light, the entire window combo is cantilevered out.
Bow—These units are also cantilevered out and are a curved combination of four or more casement windows.
Now for the most critical detail…
Window Replacement Cost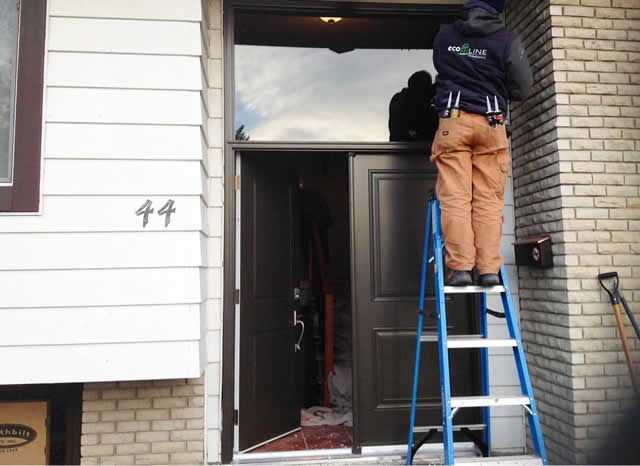 Once you've determined which windows must be replaced, the style you need, and whether you want to replace one or several at once, it's time to determine the cost. To do this, your window contractor is going to ask what type of installation you want. You can choose from:
Full-frame Installation — the entire window, brickmoulds, jambs and trim are replaced. This is the more expensive option than a retrofit, but all window components can be inspected for damage, rotting, moisture, and mold issues and corrected.
Retrofit Installation — this method only replaces the glass and window frame. It is less expensive than the full-frame installation, but it does not address any structural issues.
Window prices are based on a number of factors like Low-E coatings, gas injection, and window type. The total cost for a whole-house window replacement can range from $15,000 – $20,000 (materials and installation.) Some companies may occasionally run specials during slower times of year. Remember, you don't have to change all windows at once.
Manitoba Hydro also offers some cost saving options with their Power Smart Residential Loan program. If you make energy efficiency upgrades to your home, such as new windows, you may qualify for a low-cost loan from $500 to $7,500. No down payment is required, and it has a low, fixed interest rate of 4.8 percent for the first five years. Some restrictions apply such as purchasing Energy Star® certified windows, triple pane glazing, and minimum Energy Ratings.
Convenient monthly instalments are included on your monthly bill. The maximum term is 5 years. If you sell your home, the loan balance must be paid in full.
New technologies for improved energy efficiency are providing Winnipeg homeowners with a large selection of replacement window and upgrade options. Before you start asking for quotes from window replacement contractors, it will be very helpful to review this guide. Keep in mind that the reflective properties of Low-E glass will also improve the comfort levels in your throughout the year, not just in winter. The more informed you are now, the more you'll save later.